Home Life at Chandler Run
I'm Cindy Chandler Lucas and I'd love to tell you about our home and our wonderful Yorkies. Vernon and I live in the beautiful Shenandoah Valley in Waynesboro, Virginia. We have completed the move to our new home and now have state-of-the-art kennels for our valuable Yorkies, where we keep them comfortable and offer them lots of playtime romping on the peaceful 13 acres. The new kennel has full heat and air conditioning and large indoor/outdoor spacious runs. Future plans include a large fenced grassy playground.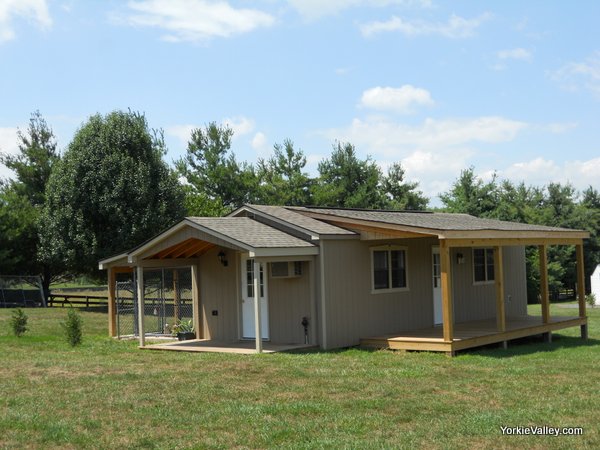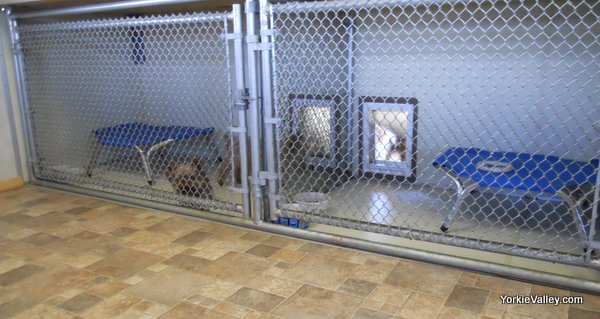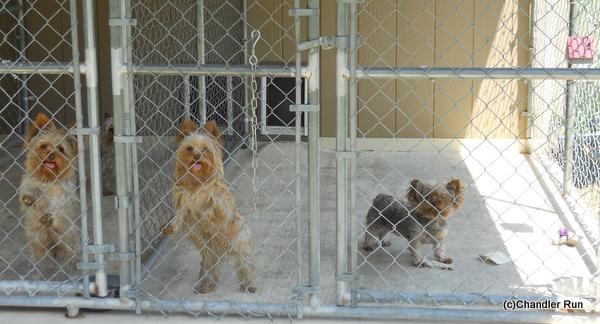 I own and operate Bark-N-Style, a dog grooming shop in Waynesboro, Virginia. When I'm not playing with my own dogs at home, I'm busy grooming and playing with someone else's.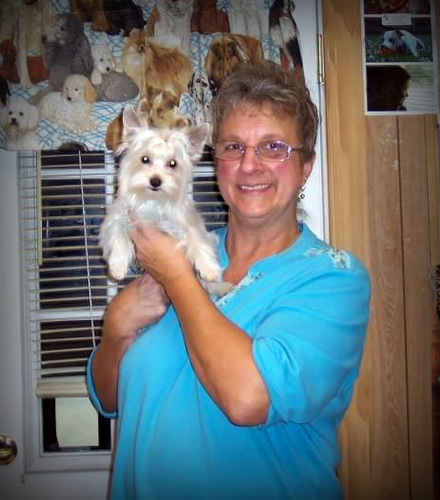 In addition to my AKC-registered Yorkies, I raised miniature Schnauzers for 24 years, but I'm a full-time Yorkie breeder now.
My love for dogs is an outgrowth of my love for all animals. I raised an orphaned fawn recently and had a mixture of sadness and joy when it was time to release it back to the wild.
Because I feel it is important to socialize my puppies, I have the same mix of emotions when I send them to their future homes, and I am careful to be sure they will be loved and cared for wherever they go. Click here for a well-worded statement by an unknown that says it all for me.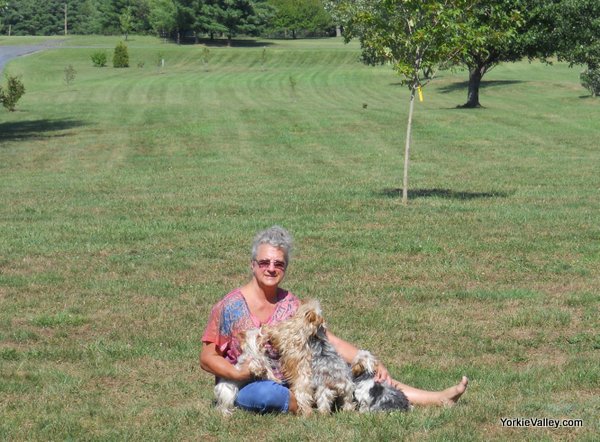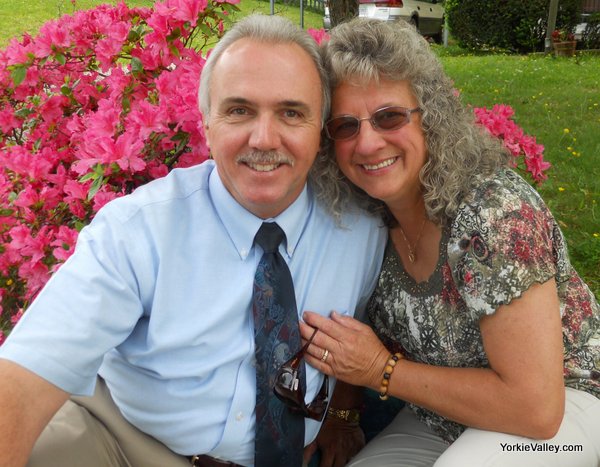 Cindy and Vernon